Episode 18: Dr Anna Krzywoszynska
In this episode I talk with Dr Anna Krzywoszynska, who completed her PhD in Human Geography at the University of Sheffield last year. Anna's research was in organic wine production in Italy. It was really interesting to hear about how she did her research – something very different from my own research experience.
In the podcast, Anna mentions lists of questions that she used to help prepare for her viva, and she very kindly sent them through to me to share here. I've included them at the end of this post. If you have any questions or comments for this episode or any other, then please get in touch, either through the site, on Twitter (I'm @VivaSurvivors and @DrRyder) or by emailing me. I would love to hear from you if you would like to share your story on the podcast.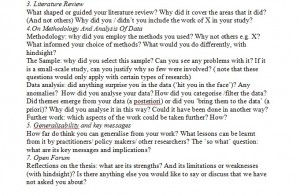 Podcast: Play in new window | Download